We do a careful calibration measurement verification check with a reference diameter standard...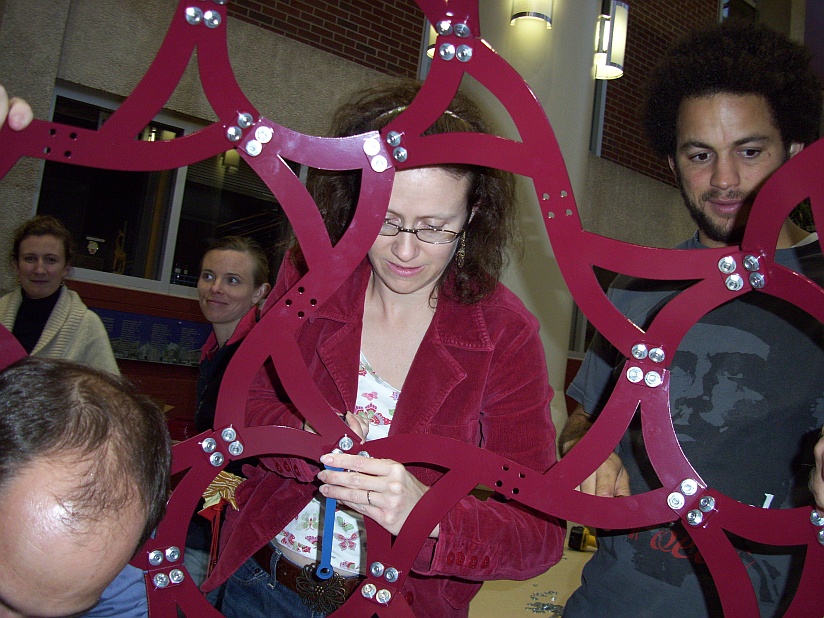 Lots of nuts, bolts, and washers are used to connect the 30 inner parts, with small angle brackets.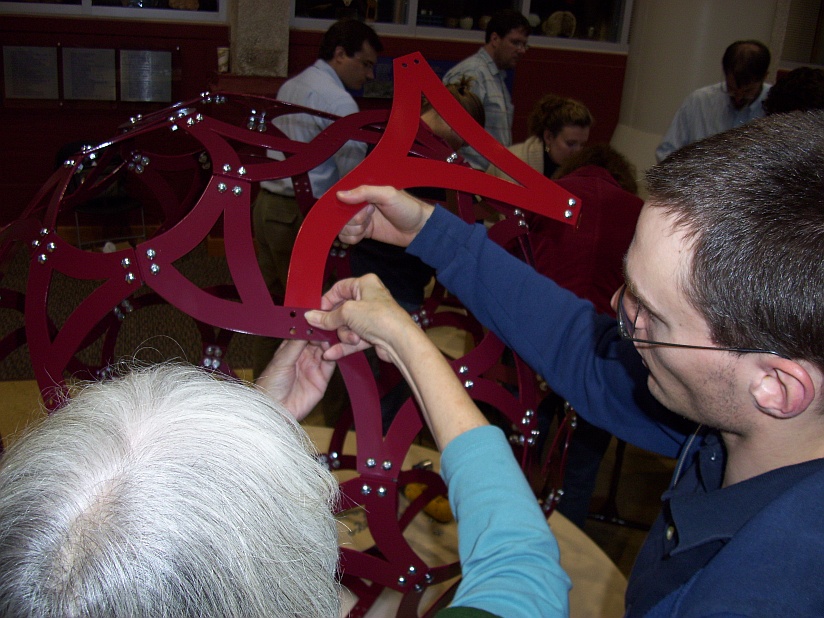 After the inner sphere is complete, we begin on the outer layer of sixty additional parts. These are a brighter red color.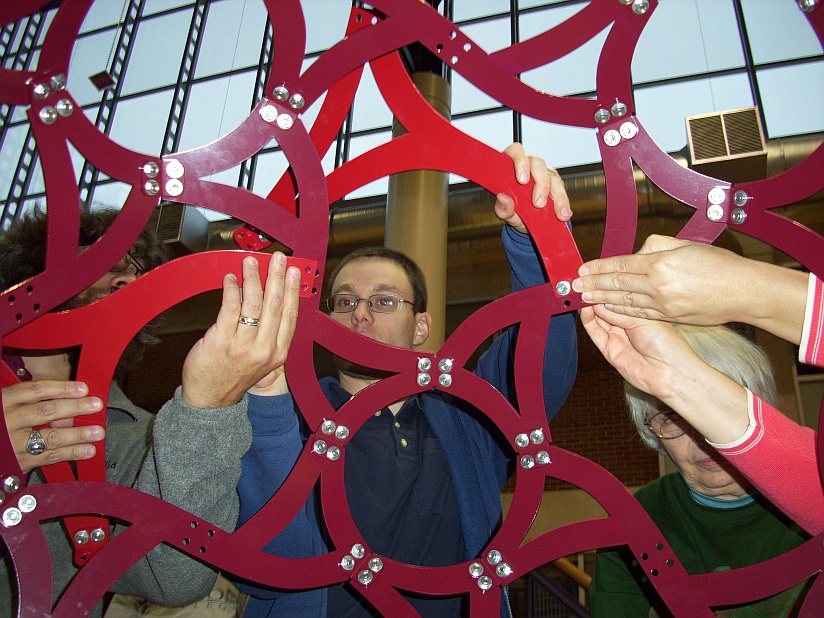 The two layers join at the centers of the inner parts. Lots more bolts are used...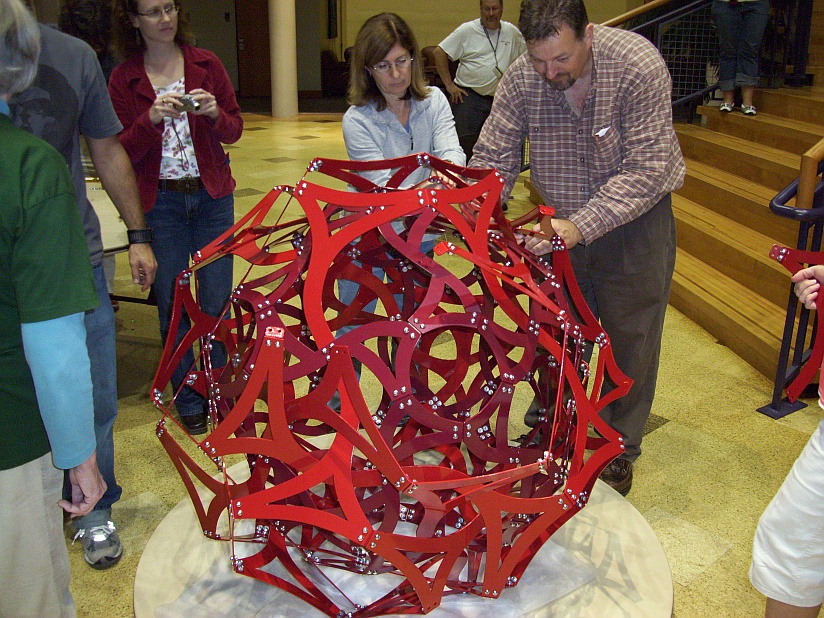 The outer parts connect with each other forming three-way vortices and large pentagonal openings.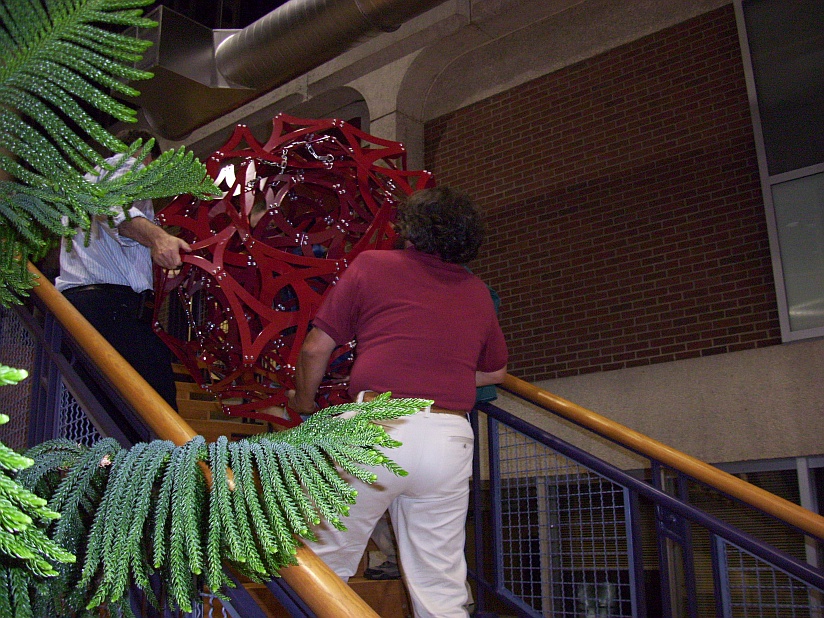 When done, we whoosh it up the stairs.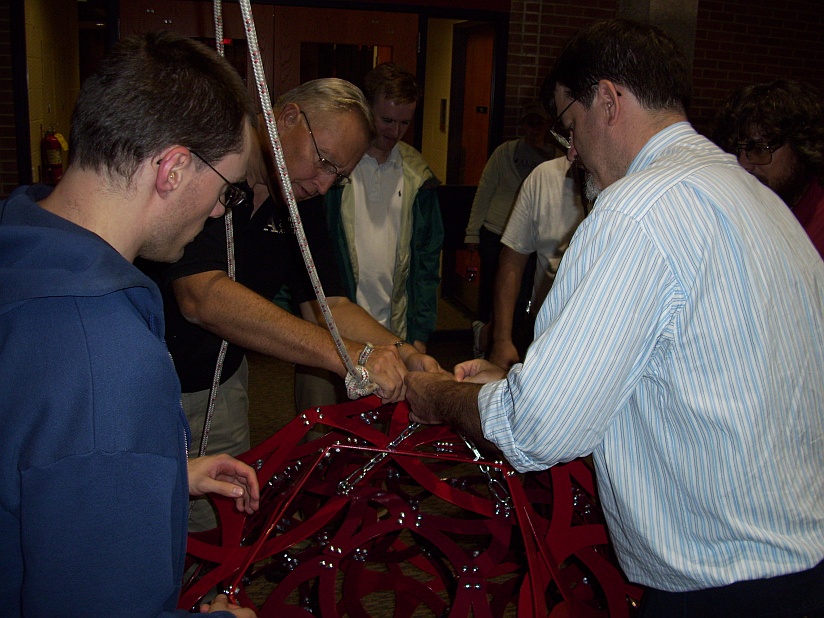 It will be installed suspended from the ceiling on a chain.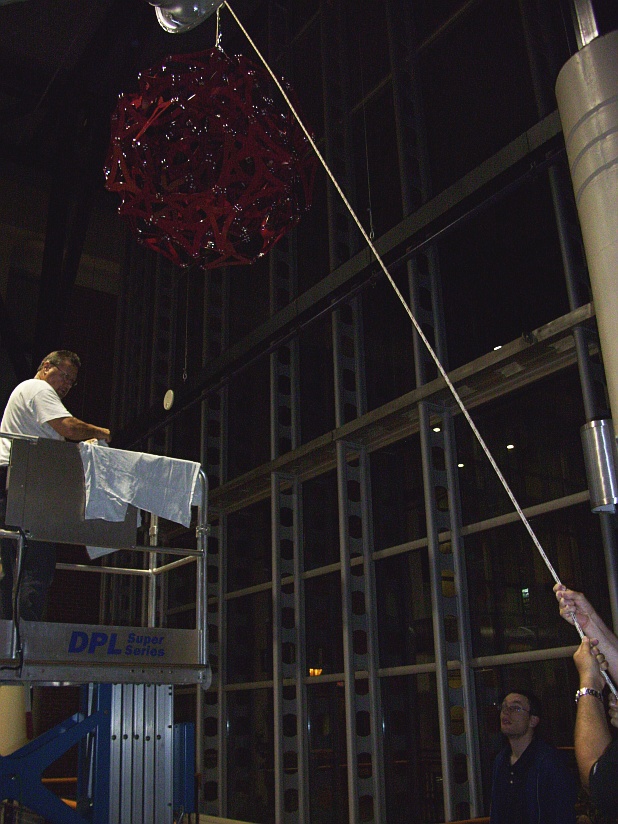 Up it goes....
Having learned a few things, we are ready for
the sculpture barn raising the following day
.