The word
Frabjous
comes, of course, from
The Jaberwocky
of Lewis Carroll.
O frabjous day! Callooh! Callay!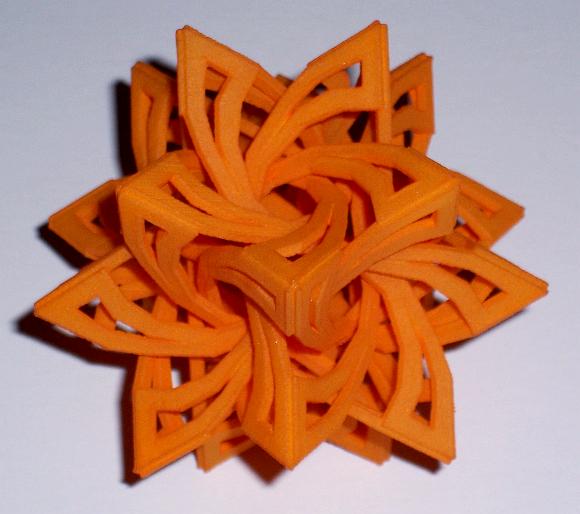 This nylon model is 9 cm in diameter.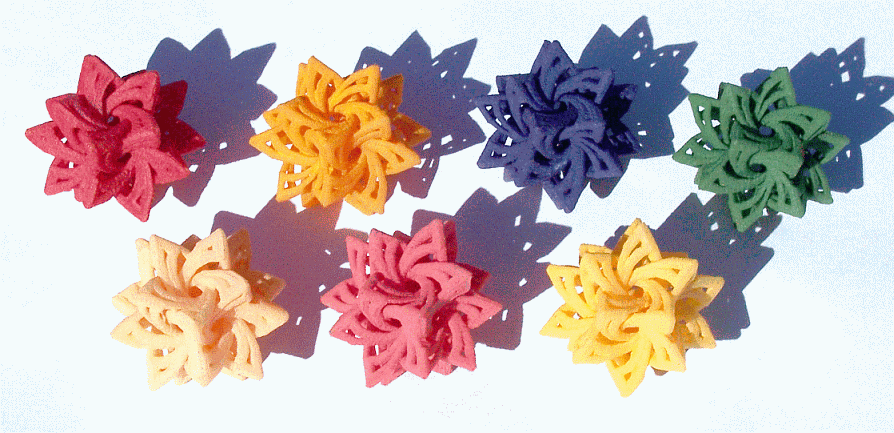 I also made a bunch of smaller 1-inch ones, which were my exchange items at the G4G7 conference.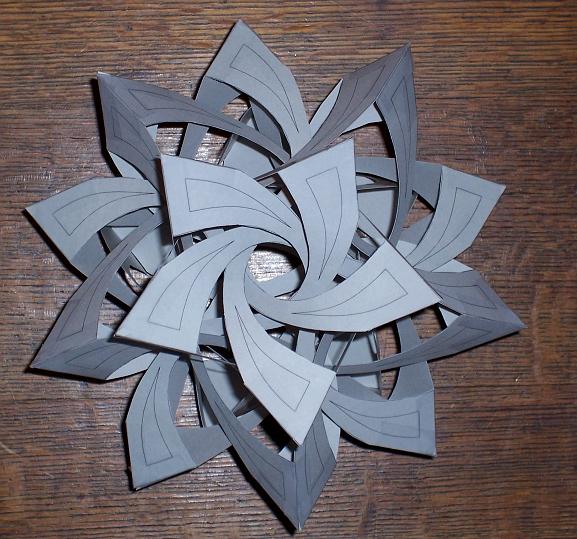 Before investing in laser-cutting the wood, I made this paper model.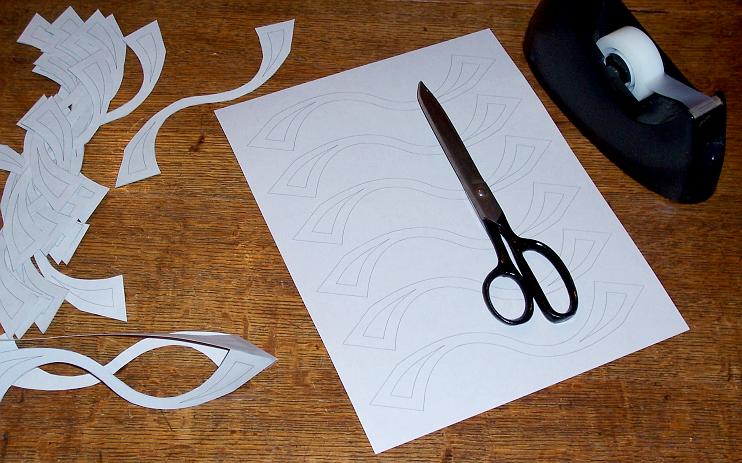 Cutting the paper is easy, except I was lazy and didn't cut out the openings.
But assembling it is a very tricky puzzle. The template, in case you want to
make your own copy, is in
this write-up
that appeared in the G4G7 book.
A large version of
Frabjous
appeared at Burning Man 2013. See the
video
.