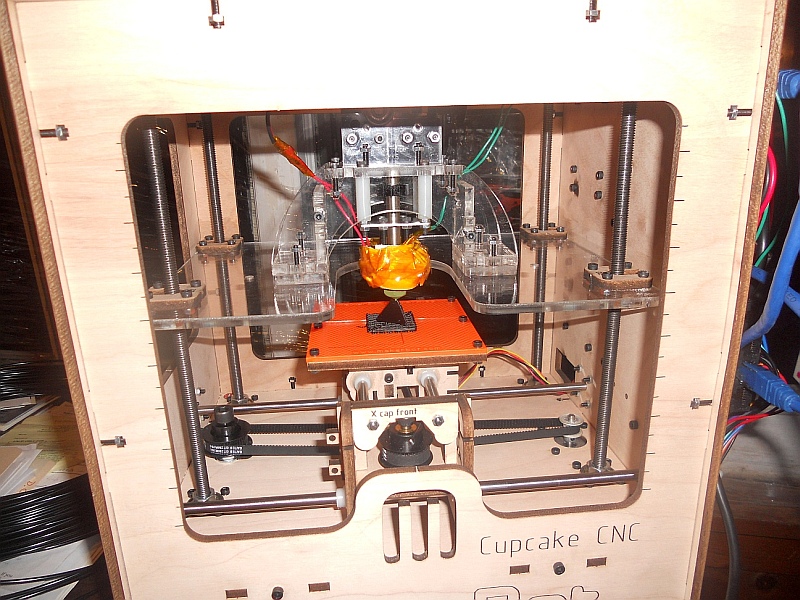 This is my very first model being made as a test, a simple tetrahedron.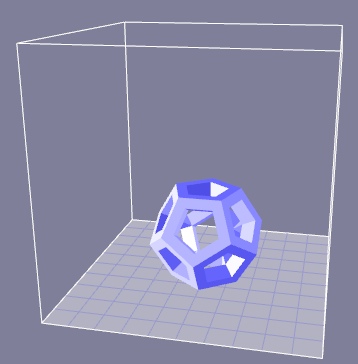 I soon progressed to open-faced forms of polyhedra. Above is how an open-faced dodecahedron should appear.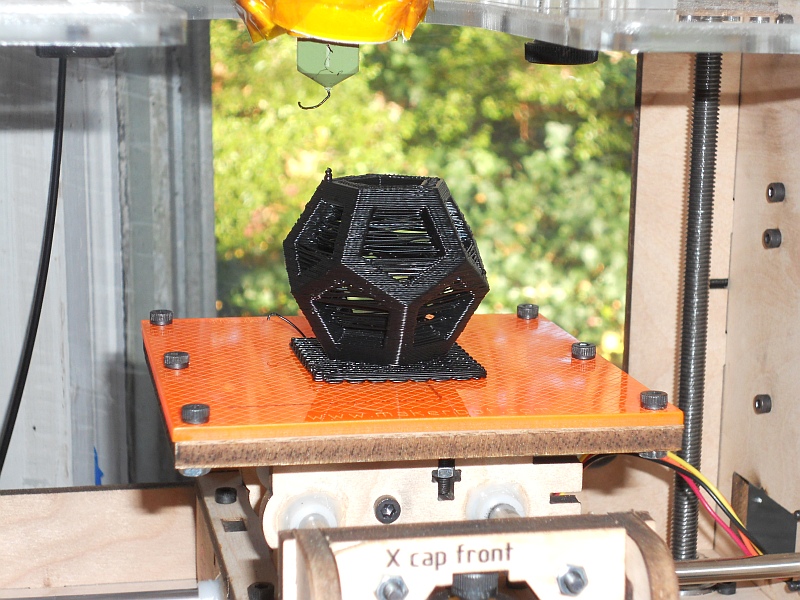 When you build it, some ooze connects across the open areas.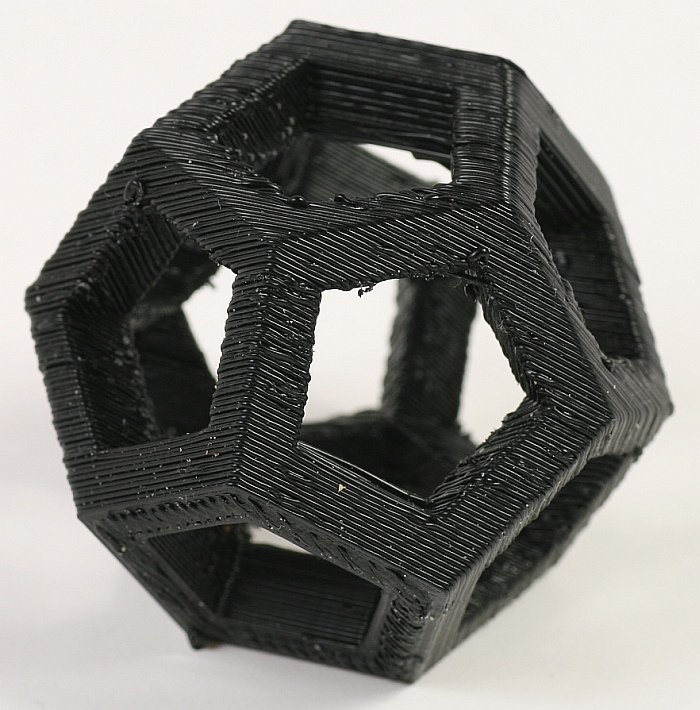 But it cleans up nicely by scraping it with an exacto knife.
Here are the stl files for all five platonic solids in openface form:
tetrahedron
,
cube
,
octahedron
,
icosahedron
,
dodecahedron
.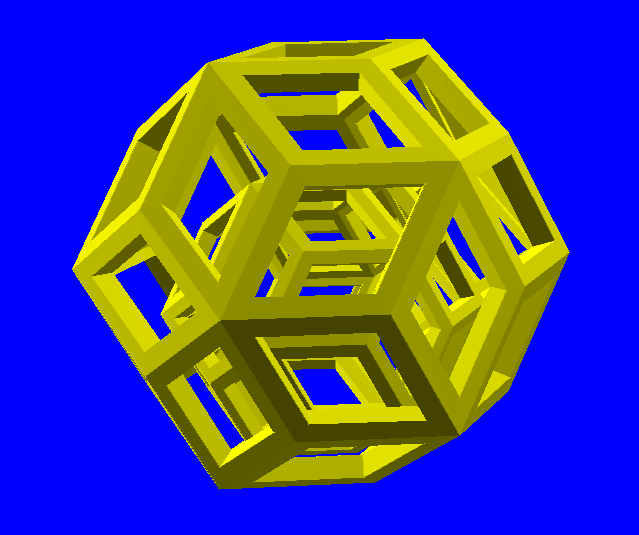 As a tougher challenge, here is an open-faced rhombic triacontahedron nested inside another one.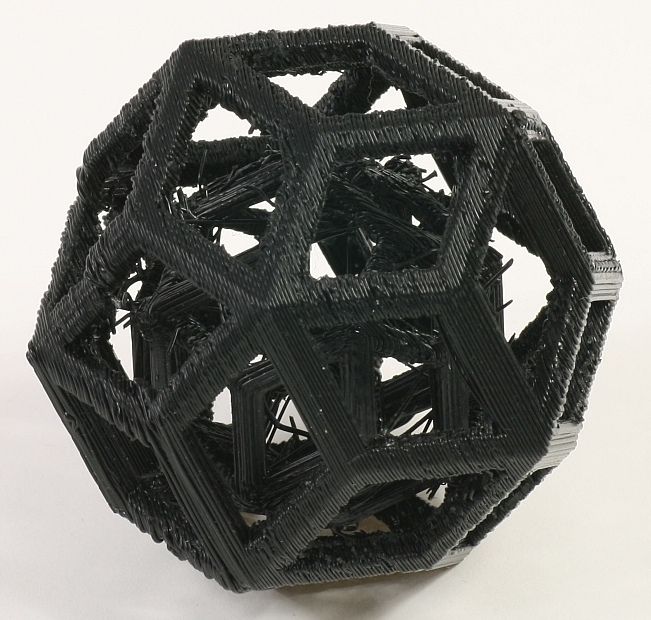 It could use a bit more cleaning up, but I was surprised at how well it did come out.
Here is
the stl file
.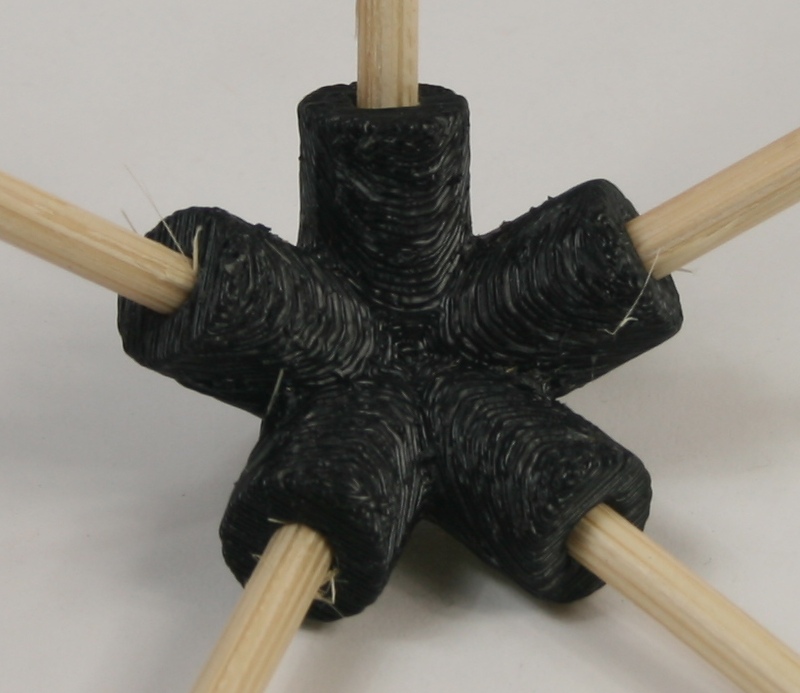 This is a connector for making icosahedra. The sticks are shishkabob skewers.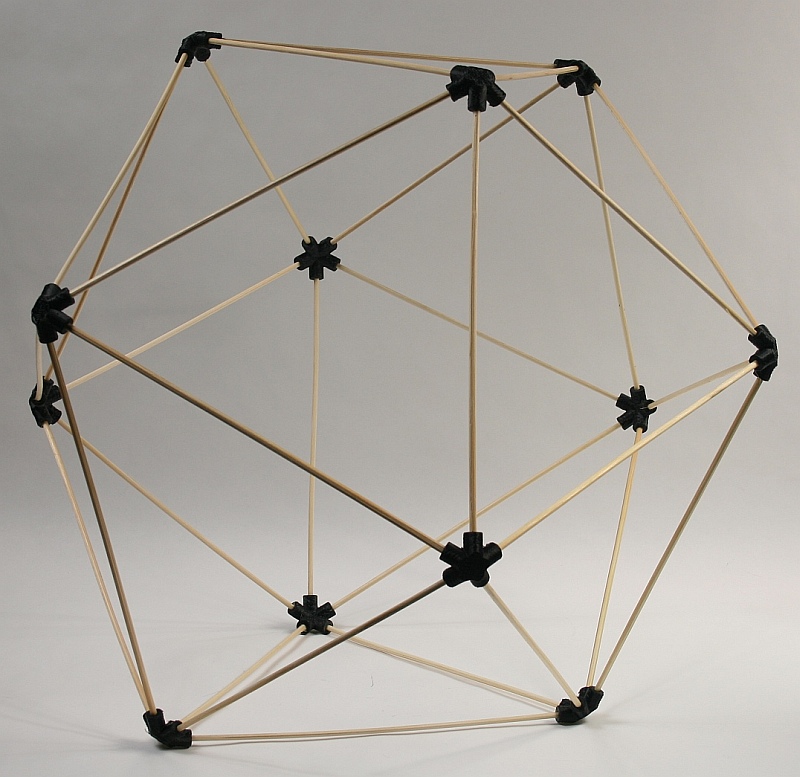 You need twelve hubs and thirty sticks to make a complete icosahedron. Here is
the stl file
.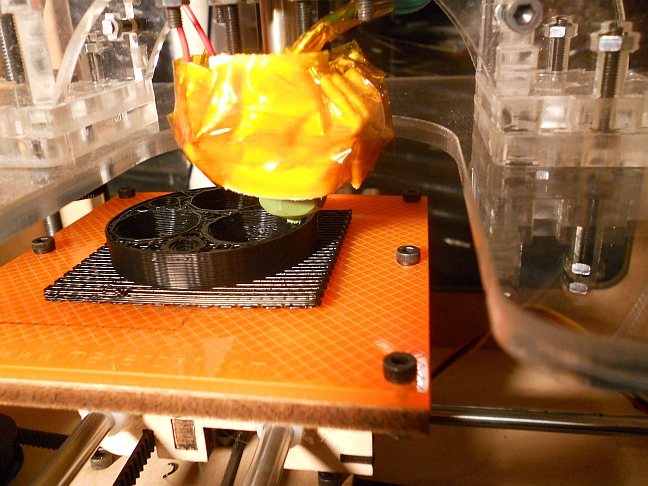 This is an Apollonian gasket designed by
Vi Hart
. that you can read about on
her blog
.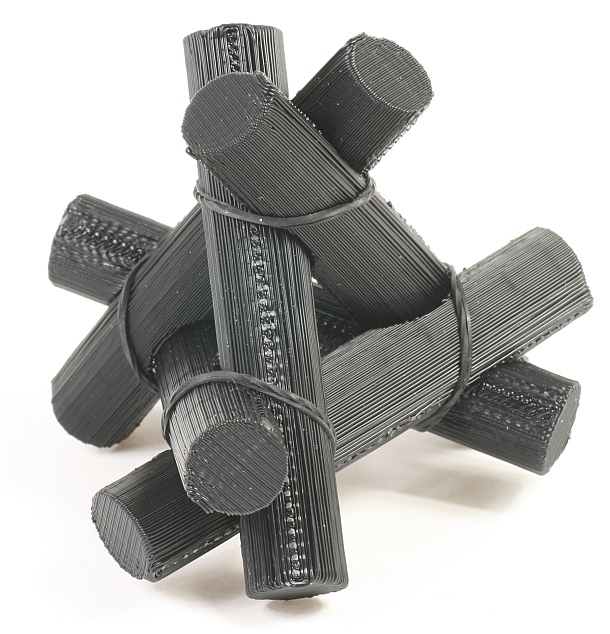 This is another form of tetrahedron. Six notched sticks connect together.
I was thinking of it as a puzzle concept, but it is pretty easy to assemble.
And it needs the rubber bands to keep it assembled. Here's the
stl file
.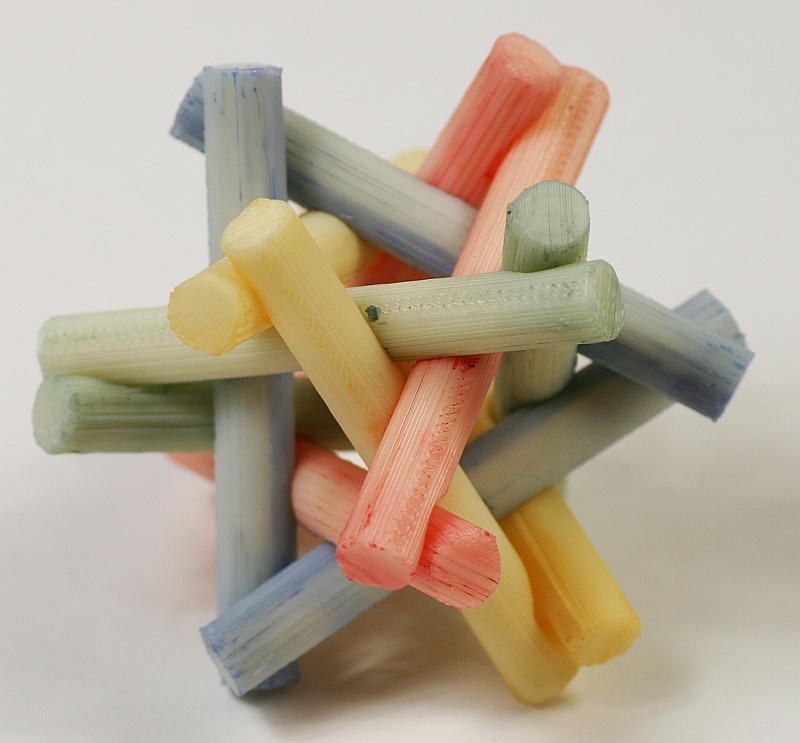 But if you take the same idea and apply it to a cube or octahedron, you can make a very nice 12-stick puzzle.
It is complex enough that I wrote
a separate page about this puzzle
. Here is the
stl file
.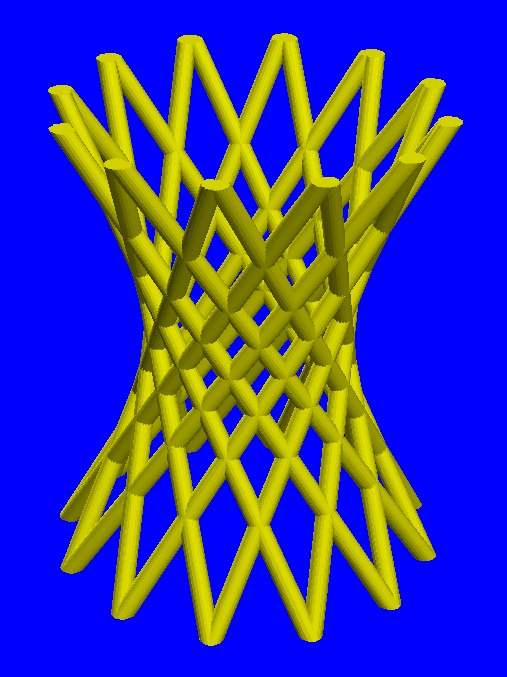 Above is a hyperboloid. It's fun to
make one using sticks
.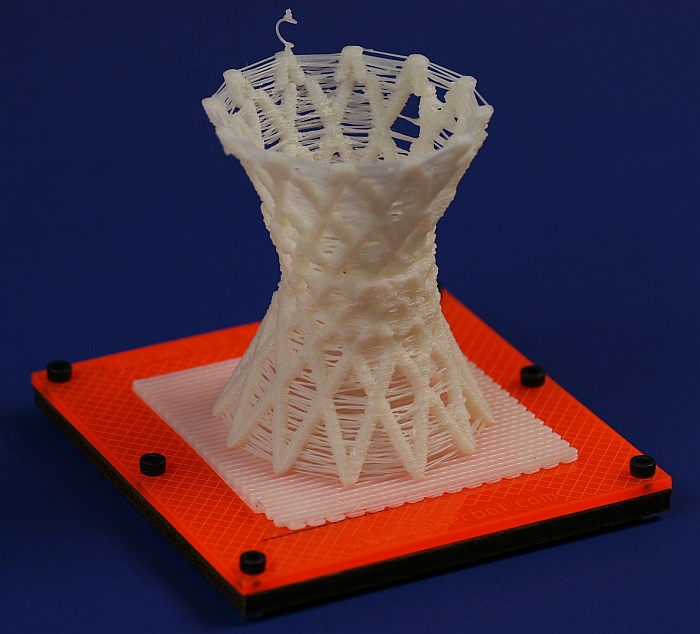 My first Makerbot version ran into some errors when the stepper motors lost registration several places.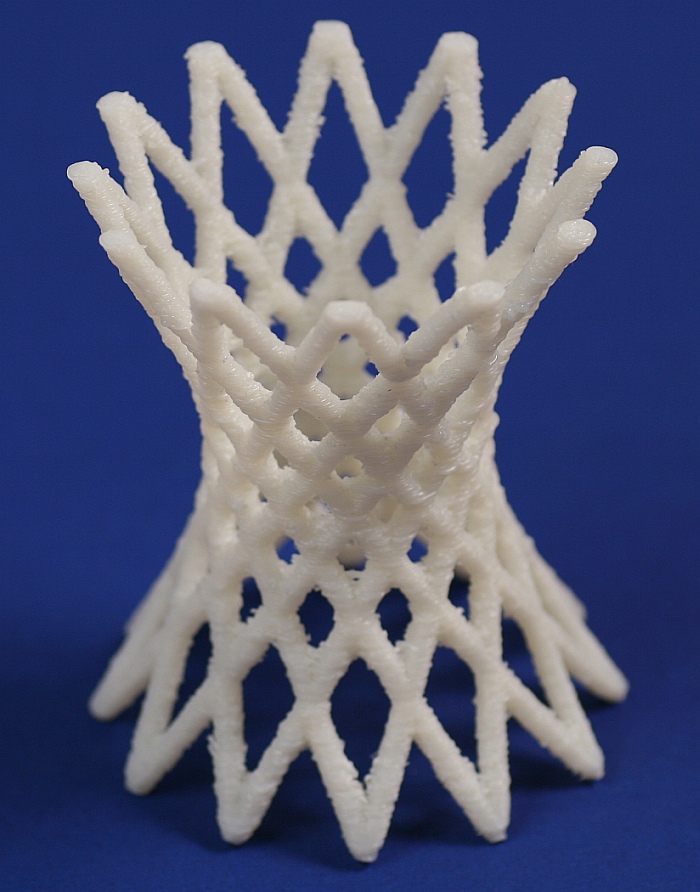 I cranked up their voltage a hair, reoiled the sliders, and it came out fine.
It took lots of exacto knife cleaning to remove all the ooze. Here's
the stl file
.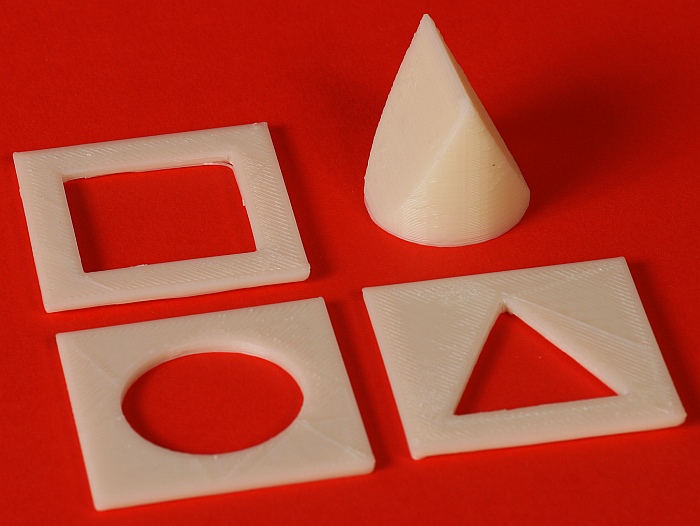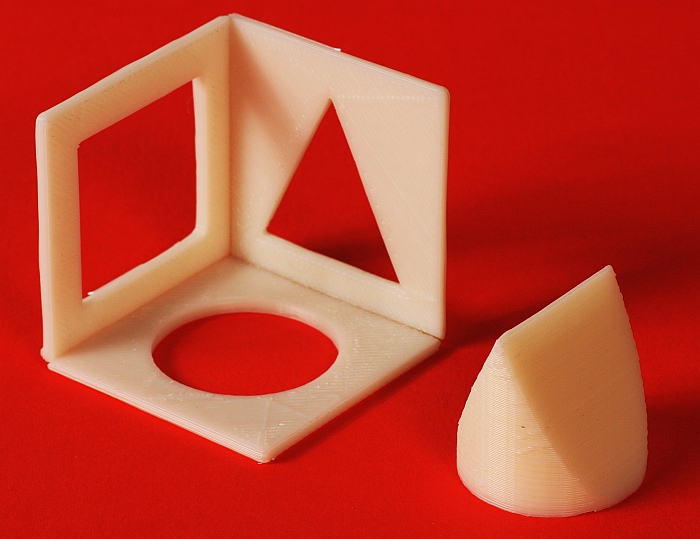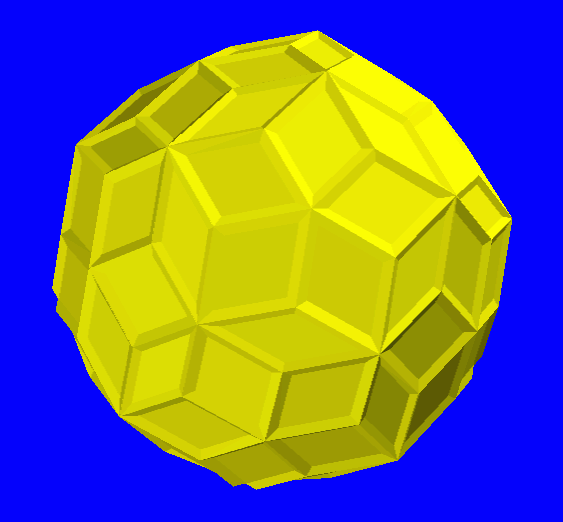 Here's the outside of a light dimmer knob in the shape of a rhombic enneacontahedron. A complete sphere would have 90 rhombic facets, but this is just slightly more than a hemisphere. There are two different rhombus shapes.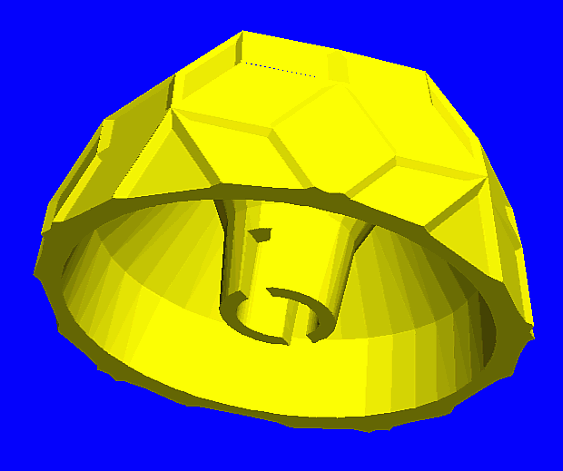 The inside is largely hollow and has the proper 1/4 inch socket for a standard U.S. light dimmer knob.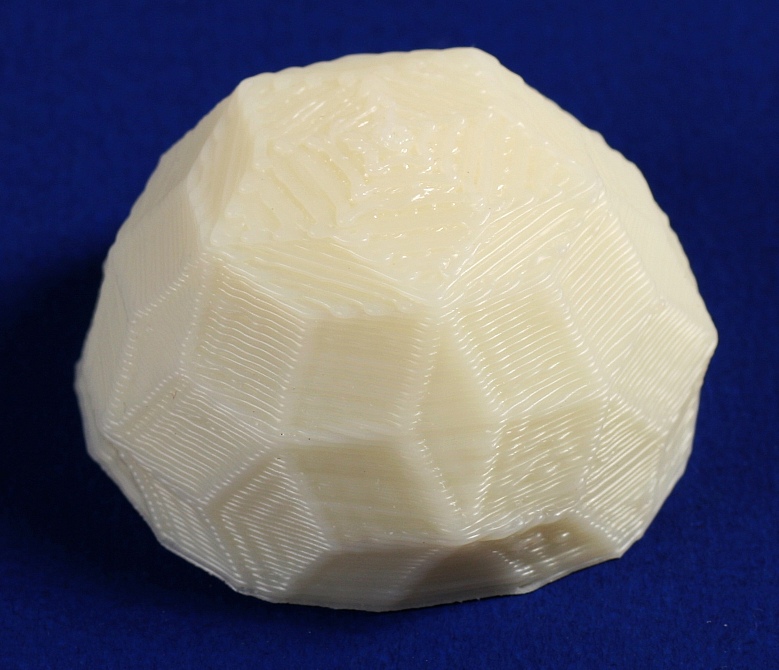 It came out well. The structure is clearer in person than in this photograph. The hole on the inside came out a bit messy on my Makerbot, but it cleans out easily with a 15/64 inch drill, and then works fine on the wall switch. Here's
the stl file
.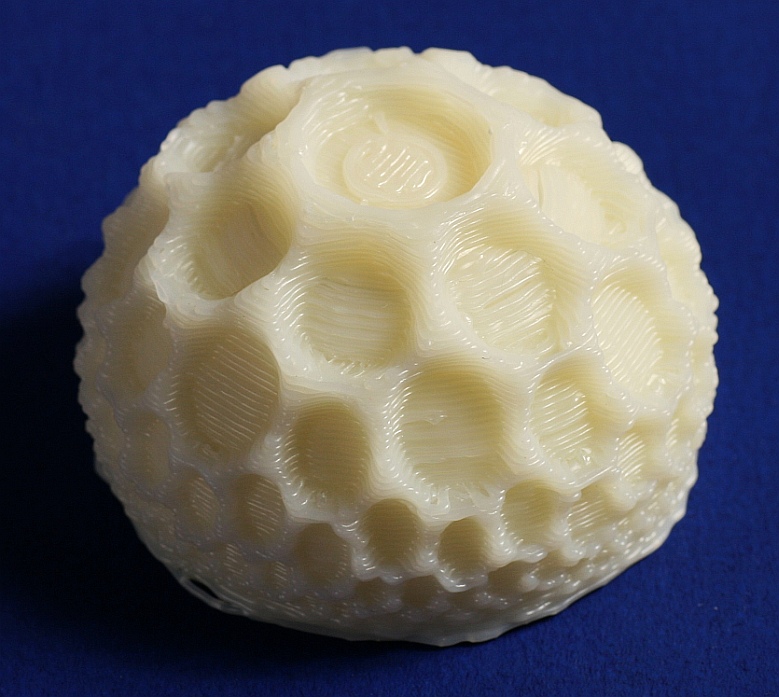 I decided to make another design, this time with higher relief. This is the (7,6,6) hyperbolic tessellation, mapped into the Poincare disk, and draped over about two thirds of the sphere. Very cool! Here's
the stl file
.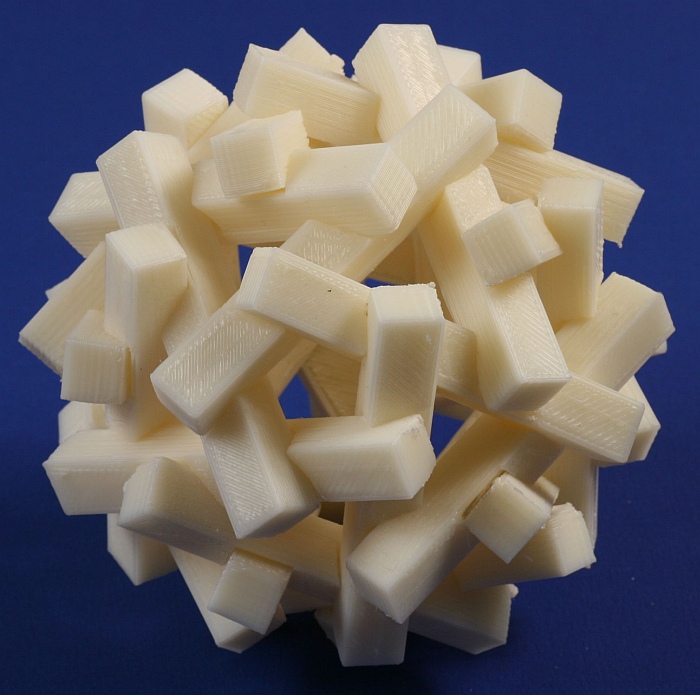 Above is another stick puzzle. It is assembled from thirty sticks you can build from
this stl file
.
A paper describing the theory behind these puzzles and my Mathematica code for designing them is
here
.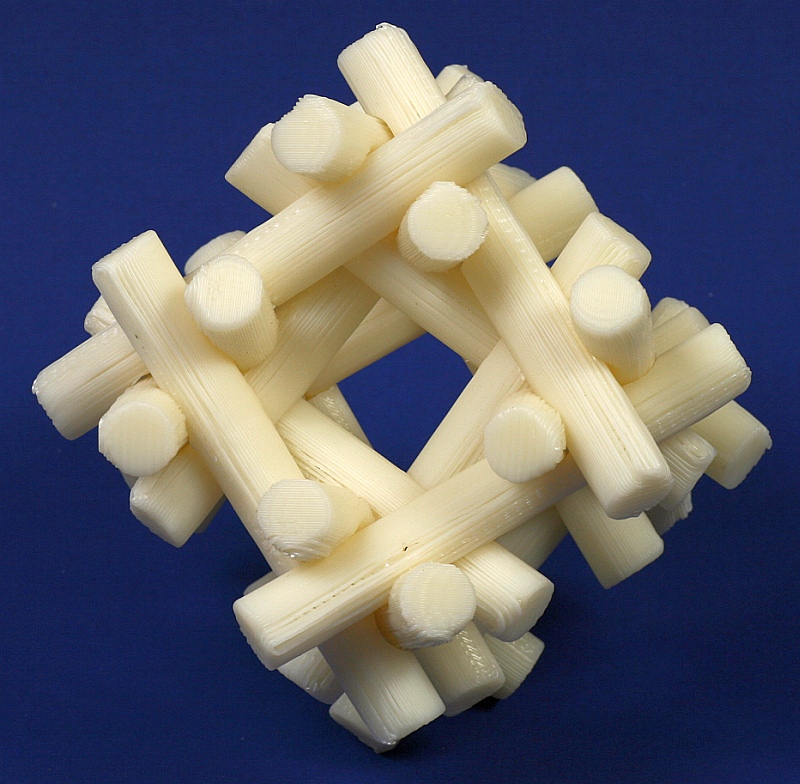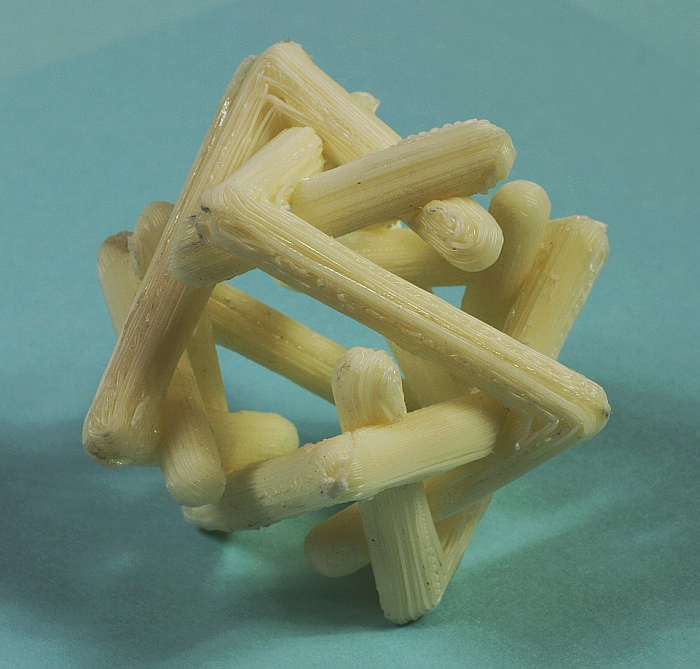 And here is yet another experiment in
my series of stick puzzles
. It is described in some detail, with rotating animations,
here
.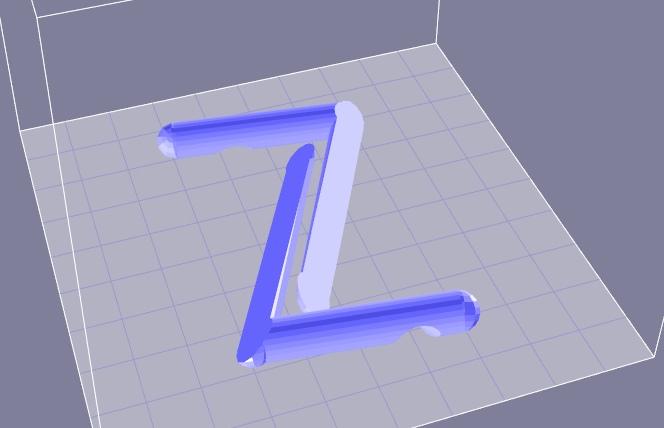 I'll add more to this page as I get time. Come back occasionally and check...